Welcome to
Faeria's Press Area
We have a wealth of information ready to share with you. Before going further, you'll need to tell us if you already own Faeria or not. If you don't, no worries - we've got you covered.
Claim your Faeria Access
Website
In order to receive a Faeria Steam key to review the game on your website, we require that your email address matches the website url (i.e: gmail emails won't be automatically validated).
Youtube / Twitch
In order to receive a Faeria Steam key to review the game on your YouTube/Twitch channel, we require a channel with >=1000 subscribers / followers. If you are below the required subscribers, we will manually check your channel and update you on whether or not we can provide you with a key.
Claim a key
Claim a key
Faeria's Factsheet
•

Release Dates:
Steam Early Access (Windows, Linux, MacOSX):
03/30/2016
Steam Free-to-Play Release (Windows, Linux, MacOSX):
08/24/2016
Tablet Release (iOS, Android):
Expected Winter 2016
Mobile Release (iOS, Android):
Expected Spring 2017
Description
Following a successful Kickstarter that gathered more than 3,500 backers in 2013, Faeria was revamped to make it closer to our vision of "easy to learn, hard to master".
Faeria combines the core values of Strategy Card Games together with a Living Board, giving our players the ability to shape the board as they play to create mind-blowing strategies. Each game of Faeria is not only unique, beautiful and fast-paced but also highly competitive with upcoming features such as an observer mode and integrated tournaments.
Early Access
WHY EARLY ACCESS?
Faeria is in early development. Throughout our Kickstarter experience we learned a lot from the community, and we have still a lot to learn from you! Entering Steam Early Access will enable players to obtain access to the game early and help shape its future.
APPROXIMATELY HOW LONG WILL THE GAME BE IN EARLY ACCESS?
Faeria will go Free-to-Play by September 2016, but will stay in Early Access for several more months as we get ready for our official Version 1.0 release.
WILL THE GAME BE PRICED DIFFERENTLY DURING AND AFTER EARLY ACESS?
Faeria is Free-to-Play, and will remain so once fully released.
Faeria Features
CURRENT FEATURES
Even though there are some very important features still to come, Faeria currently offers all of the key features you'd expect of a quality game:
• Up to 20 hours of Single Player gameplay
• 257 Unique Cards
• Practice vs AI
• Battle mode (PvP)
• Ranked mode
• Pandora Mode (Draft)
• Tournament features
• Spectator mode
• Friends list + challenge your friends
• In-game shop for: Battle Chests, Solo Quests, Cosmetics and Mythic Chests!
• Awesome art and illustrations
UPCOMING FEATURES
The current version of Faeria already includes a lot of very interesting features, but we are using Early Access to gather feedback from our community. We need your help to shape the finishing touches! Features due by our 1.0 release include:
• Emotes
• Game interface improvements
• Improved spectator mode
• Complete Single Player Experience
• New cosmetics
• Tablet support
• At least 10 new cards in the core set
• New illustrations
• New languages
• New cosmetics
• Bug fixes and performance improvements

Even more great features that we aren't quite ready to share yet and once we leave Early Access and launch version 1.0, there's even more we aim to bring to Faeria…
• Card and Single Player Expansions
• Fully integrated tournaments
• Console and phone versions

And much more! Join the conversation and help us shape Faeria on Facebook, Twitter, Reddit & our forums.
Faeria History
Where it all started
It all began with two of our founders, Jean-Michel Vilain, a game developer, and Martin Pierlot, a graphic designer, who started working on Faeria as a side project in 2005. By June 2013 Abrakam was formed, with Jen Berger and Olivier Griffet, our CEO, having previously joined the project, with a successful Kickstarter campaign following in September that year. This Kickstarter campaign funded the next year for Abrakam, before going through a seed round of over €1mm at the end of 2014 - on top of investment from two Belgian public funds, this round was lead by tech investment fund The Faktory.
This funding allowed the team to aim for higher expectations of Faeria than could be met using the original Flash-based MVP, and so began a rebirth of the game: a new development on the Unity engine that would allow us to support multiple platforms from the same codebase as well as scale our team up more quickly and efficiently.
Why we made Faeria?
The inspiration for Faeria came primarily from physical card games, with the founders wanting to create a digital game that they enjoyed as much as the original Magic The Gathering physical game.
However, while Magic's influence on our game is undeniable, Faeria looks to introduce many unique elements above and beyond traditional CCGs, from intricate gameplay aspects to obvious key features such as our unique Living Board concept, where both players shape the board on which cards are played as the game progresses.
The synergy between card and board game genres gives Faeria multiple interweaving layers of strategy - no two games look the same as each other, and low levels of randomness ensure that luck is always overshadowed by player skill.
Videos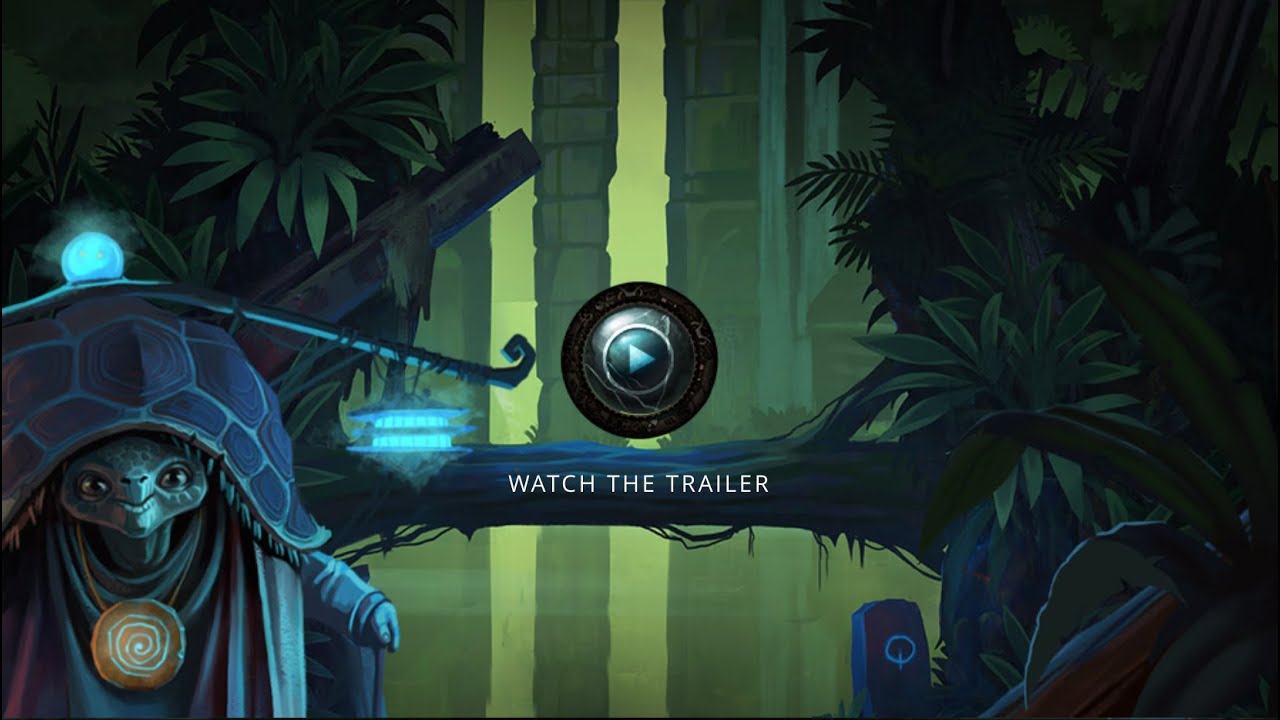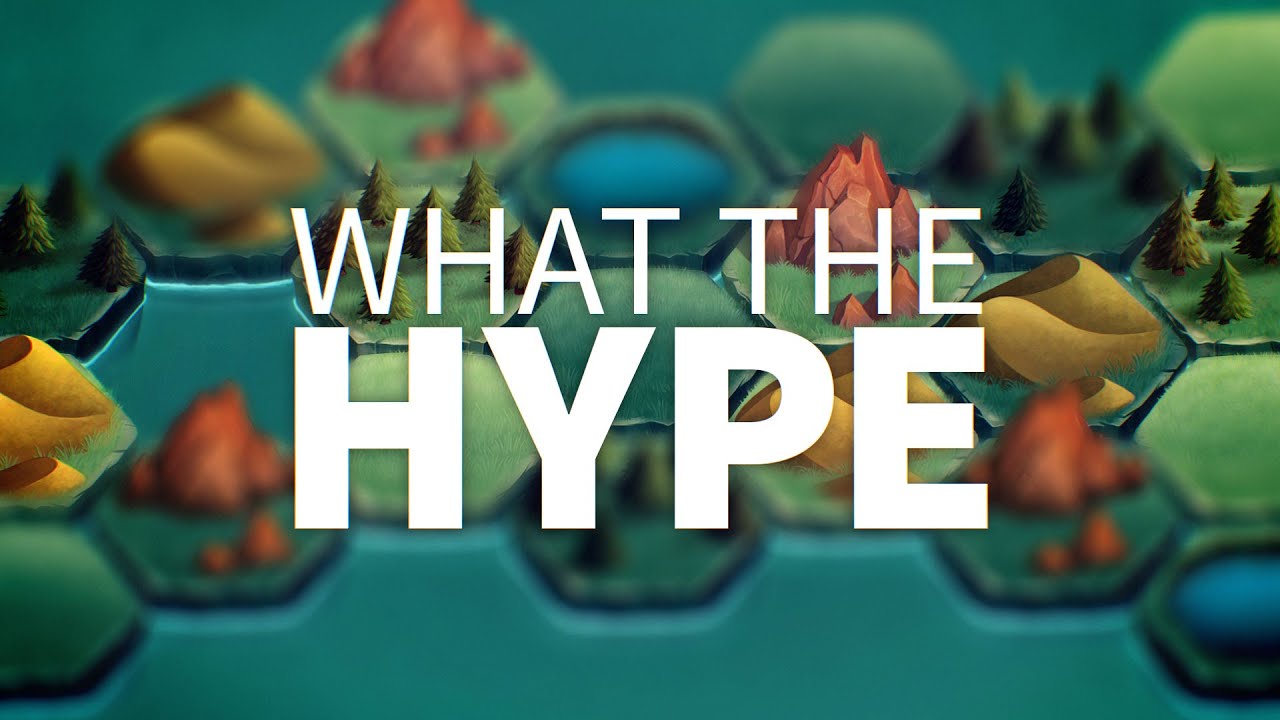 Screenshots
RESOURCES
If you want to write an article or create something for the Faeria community, we have setup a public Dropbox folder with a lot of assets. Feel free to dive in and use those (make sure to be compliant with our Terms of Use though). If you need additional information, please contact us at press@abrakam.com.
If you don't find your answer here
Don't hesitate to contact us directly,
our Yak Support Team like to help!
Contact us